Brooklyn Ice Cream Takedown Ė The Cold Bold!
Summertime is here, and if you donít wear a hat, the boiling rays can drill holes directly into your brain! Too bad thereís no Ice Cream thingie happening to clear our minds oh wait, itísÖ THE BROOKLYN ICE CREAM TAKEDOWN!!!
WHAT:
The Brooklyn Ice Cream Takedown 2017
WHERE:
Royal Palms Shuffleboard Club
WHEN: Noon-2PM July 23
TICKETS:
HERE
21+ !!!!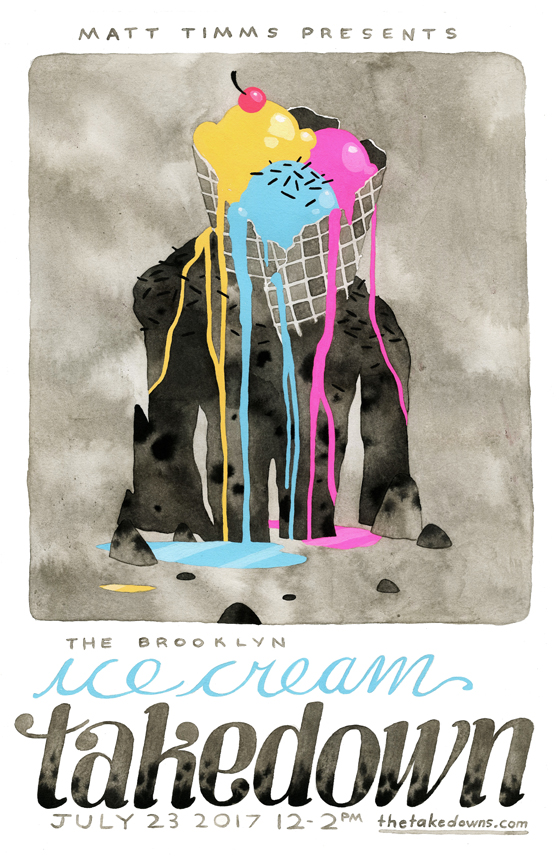 Email
Matt@TheTakedowns.com
to sign up and compete! Or hey, maybe youíre the type what likes EATIN ALL THE ICE CREAM! Tickets
HERE
!